Kimball Midwest recognizes the important contributions made by small businesses to our communities and our Nation. We believe small businesses bring good capabilities and technical know-how to assist Kimball Midwest and better serve our customers.
By working together, we tap the strength of diversity. Our highly talented employees, in conjunction with our small business teammates' professional staff, bring tremendous and extraordinary depth and breadth of technical expertise and product options to create solutions that help solve complex problems for our customers.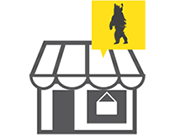 We Realize "Small Business is Good Business"
We know working with small businesses is more than a strategy. It's good business for all parties and is supported at the highest levels of management. Our commitment to small businesses is built on the history of Kimball Midwest. Not long ago we were a small business. We also realize it takes the work and support of our business partners to continue to reach our goals.
Program Participation
Women-Owned
Veteran-Owned
HUBZone
Service Disabled Veteran-Owned
Small Disadvantaged Business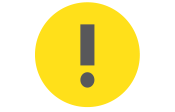 Supplier Requirements
All participants in the Supplier Diversity Program meet our stringent supplier criteria. Each supplier must be a U.S. citizen who satisfies the ownership requirements as a Woman-Owned, Veteran-Owned, HUBZone, Service Disabled Veteran-Owned, or Small Disadvantaged Business entity.
The diversity principal business owner must own, control, and operate 51% of the business and be certified.
Apply as a prospective Kimball Midwest diversity supplier.
Your information will be entered in our corporate Supplier Diversity database so that we can contact your company for future opportunities.